1. If you don't have an account, register it in ad network .
2. Take the direct link from webmaster panel in FPCTrafic webmaster panel. Save this link, you will use it later.
3. Copy 'backurl' in AdSpyglass . 
4. Insert backurl into FPCTraffic webmaster panel in section 'Dasboard'.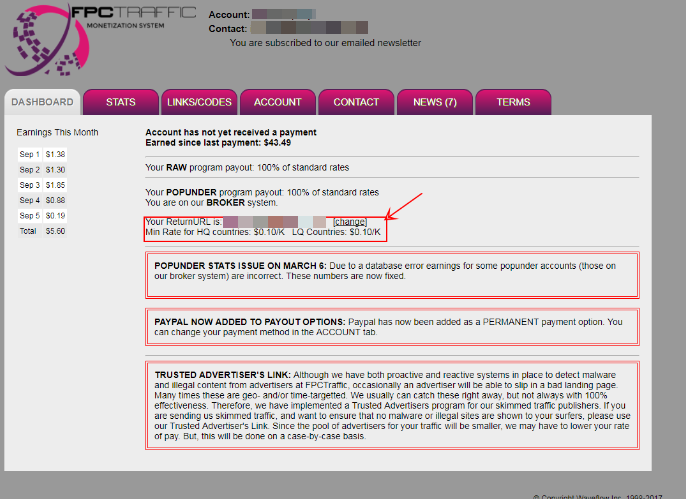 5. Add your login and API Key in AdSpyglass . Make a request for API key from your FPCTraffic support manager.
6. You should add your websites in , if you haven't added them yet.
7. You have one campaign "pu_adult" in AdSpyglass webmaster panel in 
8. Make a creative for the campaign.
9. Copy the direct url and paste it into the creative. Instead of "Zone ID" you should use a campaign name without lowercase slash ("_").
P.S. Please, follow the Guide in AdSpyglass webmaster panel. Here you can always find step-by-step personal recommendations for successful setup of your ASG account.