To add a creative to a campaign, go to the  and click 'Add creative' button.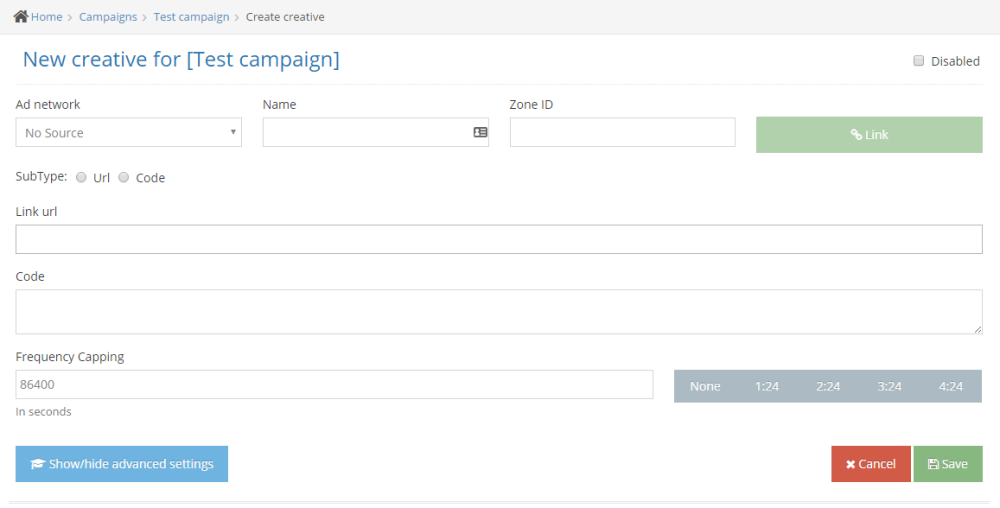 Ad Network – selecting ad network from the list
Name – a name of the creative
Zone ID – identifier for creative in selected ad network
Link – importing creative settings. A popup dialog will display list of available zones. Select the necessary one and all fields will be filled automatically.
SubType – creative type (code or direct URL). Only for popunder creatives
Link url – direct URL from ad network for popunders. If you use link URL, it improves productivity of the creative!
Code – creative code provided by an ad network
Frequency Capping – how often a user will see this creative
Direct advertiser or partner network
If you sell traffic to a direct advertiser or another partner network, leave the 'Ad Network' and 'Zone ID' fields empty. Fill in 'Code' or 'Link url' fields manually and add your fix CPM in "Flat rate".